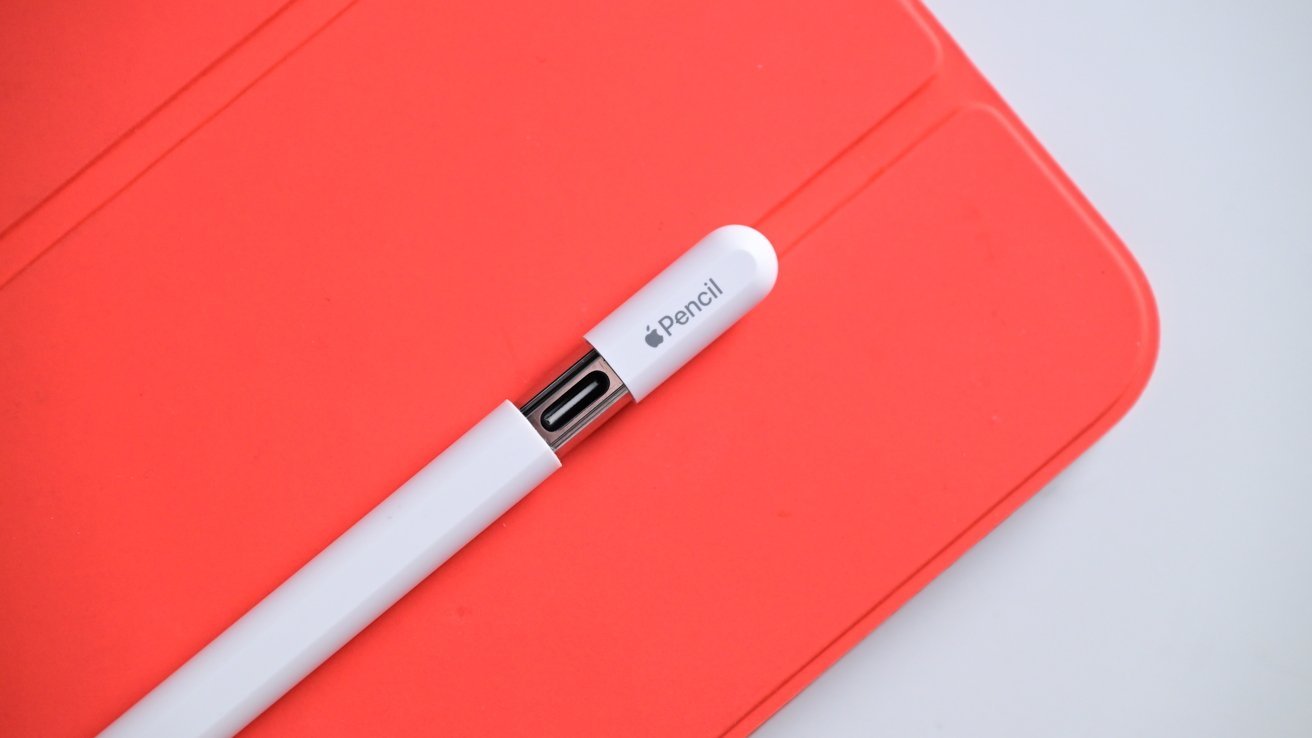 Apple has released an update for the Apple Pencil with USB-C, the first firmware update for the company's most recent stylus release.
The Apple Pencil (USB-C) has only been available since November 1, but it became the recipient of its first ever firmware update on Tuesday.
The firmware is labeled for "Apple Pencil Gen 3," meaning it is at least internally the third-generation Apple Pencil in Apple's eyes. It is possible that a future premium Apple Pencil model could arrive and be publicly called the third-generation, since the USB-C model is considered a low-cost option that lacks features like pressure sensitivity.
Spotted by @Aaaronp613 on X, formerly known as Twitter, the firmware is version 35347.35347.16, and is build 10M5164.
There is no indication about what the firmware actually does, or if it fixes or makes changes to the Apple Pencil's workings at all. It's possible that the update could increase compatibility of the Apple Pencil with iPad models in some way.
There also isn't any official instruction in how to update the Apple Pencil, but it is likely to be updated when it next connects to an iPad once the firmware has downloaded.
Source: Appleinsider