After reactivating activation for older devices, Apple has again blocked activation for iOS 9 devices. Here's all you need to know about it. Not sure about the authenticity of this, because we don't have that many devices to test about it.
Activation errors are back and they aren't going to go away anytime soon. A few months back, Apple opened activation for A6 and below devices. However, the party seems to have come to an end as Apple has blocked all activation requests. We connected Apple Service about activatiion failure on iOS 9.2.1, they replied that Apple didn't blocks activation of iOS 9, however, we still could not activate.
Surprisingly, this issue is limited only to 64-bit devices running any version of iOS 9. Users with 32-bit models such as iPhone 5 and iPhone 4s can normally activate their devices.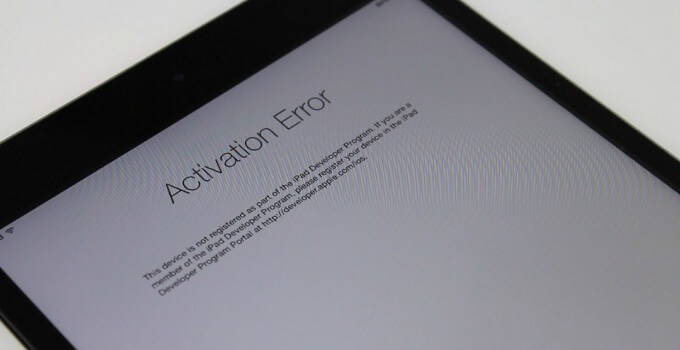 For the uninitiated, you need to activate your device whenever you restore it or reset its contents and settings. All activation requests are routed to Apple's activation servers that can either authenticate or block them.
If you want to keep your jailbreak intact, stay away from restore tools like Cydia Eraser and Semi-Restore.
Unfortunately, there's not much you can do about this error (on iOS 9) because it's a flaw in Apple's servers.
Only Apple can resolve this issue. Therefore, you are suggested to take it to an Apple store and get them to activate your iPhone.
Moreover, There's no point in trying conventional methods such as changing SIM cards, activating with iTunes, or modifying DNS servers since all requests will eventually go through Apple's servers.
For activation error on another iOS, you can refer: What to Do If You Can't Activate Your iPhone?
Source: yalujb