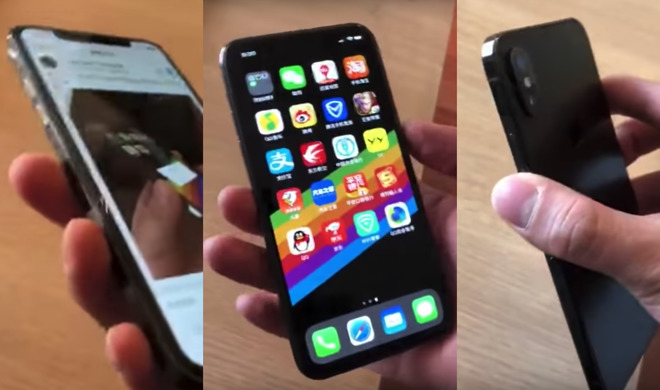 Macotakara has shared a new video that first surfaced on Weibo and shows an iPhone SE-style phone with an iPhone X-style display that appears to be running iOS. Based on the current rumors (and lack of schematics and hardware leaks) so far, however, the likelihood that this is an actual iPhone is next to nothing. The footage does make for some nice visual eye candy however…
The video shows us what looks like the iPhone X if it was redesigned to be boxy like the iPhone SE — only without giant bezels and a Home button.
The footage even shows the working device in hand with a dual rear camera that pops off the back like the current iPhone X camera, but in reality we're likely looking at a cleverly crafted Android phone decked out to look like the real deal.
While there was some chatter about a new iPhone SE refresh two years after its introduction, rumors never claimed we would see the classic design jump generations like the one shown in the video. The goal of the iPhone SE has been to offer older specs at a lower price — which you can't get from the $1000+ iPhone today.
There are rumors that we'll see three new iPhones this year, however, including an updated iPhone X, a larger (and cheaper version with lower end specs), and an even larger version that will serve as the all-screen Plus model.
While it's possible the middle sized model could fall back to this sort of design, rumors so far have not suggested this.
Source: 9to5mac