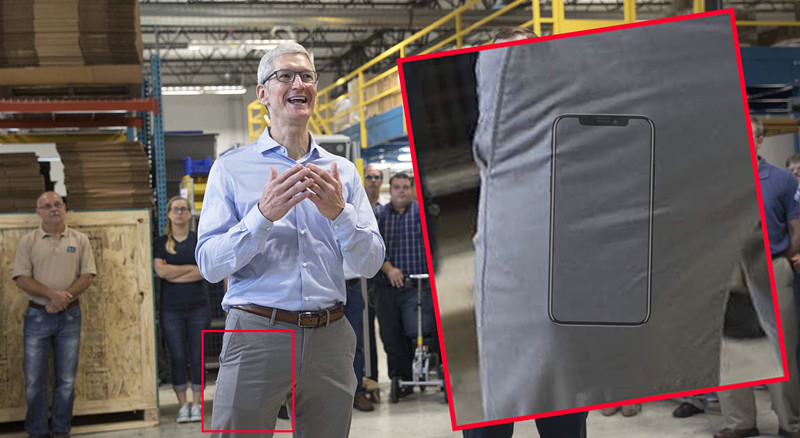 People on the internet seem to think Apple CEO Tim Cook is carrying around the next iPhone, as evidenced by a photo he tweeted today of a visit to a manufacturer. Could that bulge in his right-hand pocket be the next iPhone? Is this how low we're going to go for iPhone rumors? (Yes.)
Here's what this photo tells me, if that even is the next iPhone in his pocket: the upcoming iPhone will be rectangular in shape; it will look quite large in the pocket of a six-foot-something man; and it might draw some attention to your crotch. What do you see in Tim Cook's pocket?
I wouldn't have thought much of this photo, other than maybe, wow, Tim looks happy to be in Cincinnati and in a manufacturing plant, but the internet is forcing me to think about this phone-shaped object in Tim Cook's pants. Thanks, everyone.
We already more or less know what to expect from this new phone, and no one ever thought it wouldn't be large and rectangular, but hey, I'm glad we can all gaze upon Tim Cook together as an internet family. Team building.
Source: the verge