iOS 15 Expands 'Unlock With Apple Watch' to Siri Requests on iPhone
2021-06-09
173
Posted by 3uTools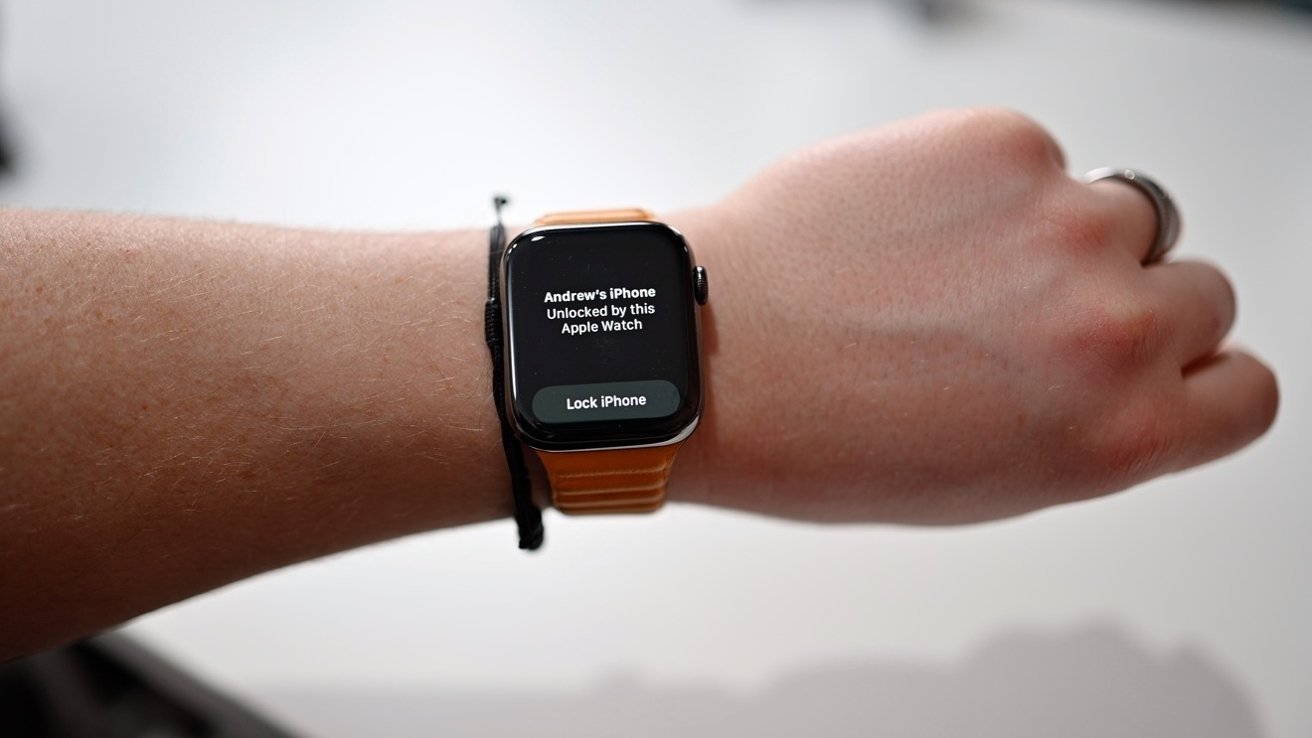 Apple's "Unlock with Apple Watch" feature will expand its scope in iOS 15, with the alternative authentication method soon to be used to enable Siri device requests.
A solution born out of necessity during the coronavirus pandemic, "Unlock with Apple Watch" first appeared in iOS 14.5 as an augmentation to Face ID that enabled users to unlock iPhone while wearing a mask. With a paired, password-protected and unlocked Apple Watch, users are able to authenticate and access their device when Face ID detects a face covering.
The verification technology is expanding with iOS 15. As spotted by 9to5Mac, "Unlock with Apple Watch" in iOS 15 will also apply to Siri requests such as adjusting phone settings or reading messages. Currently, users must confirm ownership of a device via Face ID, Touch ID or passcode before conducting such operations.
New dialogue under the "Unlock with Apple Watch" section in "Face ID & Passcode" settings reveals the change.
"Use the secure connection to your Apple Watch for Siri requests or to unlock your iPhone when an obstruction, like a mask, prevents Face ID from recognizing your Face. Your watch must be passcode protected, unlocked, and on your wrist close by," the text reads.
It is unclear whether watchOS 8 is also needed for the new capability to function, though such a requirement is unlikely considering "Unlock with Apple Watch" is already available in watchOS 7.
Apple announced iOS 15 during Monday's Worldwide Developers Conference keynote. The next-generation operating system comes with a slew of new features and improvements, and is expected to see release this fall.
Follow all of WWDC 2021 with comprehensive AppleInsider coverage of the week-long event from June 7 through June 11, including details on iOS 15, iPadOS 15, watchOS 8, macOS Monterey and more.
Source: Appleinsider

Related Articles

GeoSn0w Releases iOS 11.2 - 11.3.1 Jailbreak for Developers Apple Released WatchOS2.1 for Apple Watch Supporting New Languages What to Expect From Apple in 2017 ? Apple Adds A Siri-powered News Briefing to The Latest iOS Beta OverCl0ck Apple Watch Jailbreak For watchOS 3 Released Rumor: Apple Will Unveil New Apple Watch and 4-inch iPhone 6c in Next March Speed Comparison on 5 Generations of Apple Watch Apple Use Drones to Improve Maps in 2017 With Indoor Navigation Data