Every iPhone Ranked, What's Your Favorite iPhone?
2018-09-28
616
Posted by 3uTools
The new iPhone XS and XS Max are generating rave reviews. Having marked the iPhone's 10th anniversary with last year's awe-inducing iPhone X, Apple has now set the stage for the second decade of smartphone innovation.

But what about all the awesome iPhones that led us to this point? Which models are the classics that will occupy museum shelves long after they've stopped working? This list is an attempt to rank iPhones on pure greatness. You can make you own list, of course.
10. iPhone SE
"Underrated" is my word for the iPhone SE. While it lacked features such as 3D Touch, the 4-inch iPhone SE did a great job of combining one of my favorite iPhone designs of the past with up-to-date internals. In some ways, I think the iPhone SE should rank even higher. But since it was more about dusting off an old design and giving it a tweak, this feels like the right place for it.
9. Original iPhone
This one's tricky to rate. Technology isn't like movies: iPhone sequels are typically better than the original. The first-generation iPhone, launched in 2007, was more about innovation than perfection. It was locked to AT&T, lacked an App Store out of the gate, and ran on the painfully slow 2G wireless network.
By today's standards, its 3.5-inch display is practically microscopic. Oh, and its 4GB storage option was so ridiculously paltry that Apple dropped it after three months. However, this device sparked the smartphone revolution. It proved far more exciting than other rivals of its day.
8. iPhone 3G
The most crucial change, however, was the introduction of 3G. This transformed the experience of using the internet on a phone whose big selling point was the ability to use the proper (not mobile) internet.
Plus, the iPhone 3G introduced the App Store — with a whopping 500 apps to choose from on Day One. This model also gets bonus points for being the first iPhone to come in multiple colors, or at least your choice of black or white.
7. iPhone XS
Trying to place the new iPhone XS on this list is difficult. After all, every other handset on this list has had at least a year of regular use to ascertain its respective strengths and weaknesses.
6. iPhone XS Max
The iPhone XS Max may have a terrible name, but it's a beautiful phone. Combining the form factor of the iPhone X with the size of the iPhone Plus models, it's an instant attention grabber.
5. iPhone 6
The iPhone 6 brought the biggest design change in an iPhone since 2010's iPhone 4. It and its larger sibling instantly became insanely popular. Plus, at that point, even the smaller iPhone 6's 4.7-inch screen felt luxurious.
As I noted earlier on, I wasn't a giant fan of this design. There's no getting around the fact that it changed the game for Apple, though. This iPhone was just crazy popular!
4. iPhone 6 Plus
The 5.5-inch iPhone 6 Plus was the first iPhone that didn't comfortably fit into most people's hands. But the fact that Apple proved willing to finally make a phablet made up for it. It also brought the bonus of optical image stabilization, which was markedly better than the digital image stabilization of its little brother. Sure, this design fueled Bendgate when some users' phones got deformed. But like so many Apple controversies, this felt massively overblown.
3. iPhone X
Last year's iPhone X was Apple's biggest reimagining of its smartphone in years. Visually stunning, it finally brought the edge-to-edge display fans had been hankering after. We lost Touch ID, but Face ID turned out to be even better. Heck, rivals even copied the controversial "notch" as quickly as they could. This was a great, great iPhone.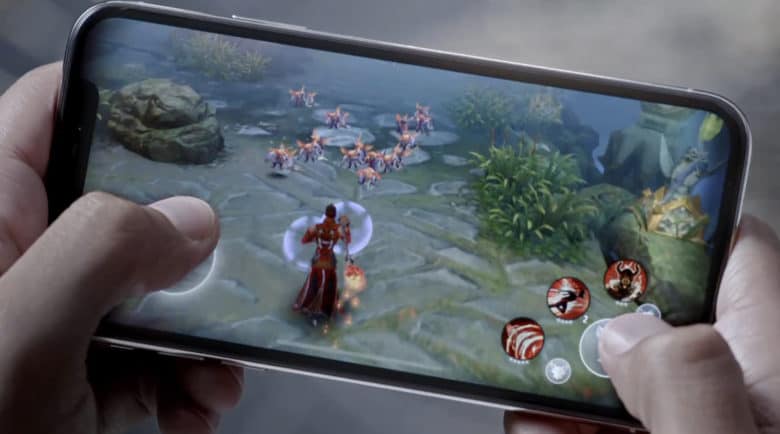 2. iPhone 4
You can bandy about talk of the overrated Antennagate all you want. To me, the iPhone 4 remains one of the best iPhones Apple ever created.
This stunning redesign — a whopping 24 percent thinner than its predecessor — ushered in a flatter, Braun-inspired aesthetic. New features like FaceTime, the first front-facing iPhone camera, and a vastly superior Retina display made it a "must have." The iPhone 4 still looks superb nearly a decade on.
1. iPhone 5
How do you top a great device like the iPhone 4? With an even better device like the iPhone 5. This 2012 model, the first iPhone produced entirely under Tim Cook's leadership, took what worked about the iPhone 4 and added to it. It was thinner and lighter, while also sporting a taller display that approached a 9:16 aspect ratio.
In terms of new features, the addition of LTE support stood out. Some folks were initially annoyed at the replacement of the 30-pin connector with the new Lightning charger, but we're totally over that now! A terrific iPhone in every way.
What's the No. 1 in your mind? Leave your comment.
Related Articles

How to Check iCloud Activation Lock Status? How to Download Apps Using 3uTools? How to Unlock iPhone? How to Hide the Home Indicator on iPhone X? Downgrade 32-bit Devices to Any iOS Version With SHSH How to Connect Airpods with 2 iPhones at the Same Time? How to Downgrade iOS 11.1.2 to 10.3.3 for A7 Devices With SHSH? How to Fix iOS 11 Mail App Running Slow to Load Emails on iDevice?