What to do if Android Device Connection Failed?
2020-05-12
14736
Posted by 3uTools
What to do if the Android device connection failed when transferring data?
Here is the tutorial of how to deal with it: if you encountered "The device is disconnected, please check the current network connection" during transfer the data from the Android device to the iPhone device.
As shown below:
When migrating data from an Android device to an iPhone device through 3uTools, please make sure that the Android device and the computer are in the same LAN.
(It needs to be connected to the same router, and the IP address of the computer can be checked on 3uTools.)
The IP address on the Android device is set to-WLAN-Click on the WiFi being connected to view, as shown below:
The Android device IP is 192.168.5.117, the computer's IP address is 192.168.1.154, the two are not in the same LAN, so there will be a connection failure.
We changed the IP of the Android device to the 192.168.1. *** network segment, and then reconnected.
2. If the Android device and computer are connected to the same router and are in the same local area network, but still can not be connected. Please check whether [AP Isolation] is enabled on the router. If it is enabled, please turn off [AP Isolation].
Take the TP-LINK router as an example: log in to enter the configuration interface of the router, find "Wireless Settings-Wireless Advanced Settings", and cancel the [AP Isolation] checkbox as shown in the figure.
Finally, go to [Control Panel]-Select 'Windows Security',Choose 'Virus & threat protection', Click 'Virus & threat protection settings' ,Turn Real-time protection 'Off'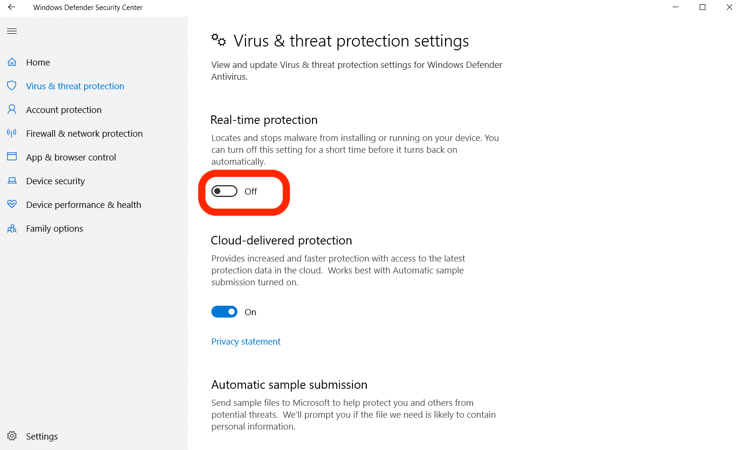 If the Android device still cannot connect after following the above operations, please add user feedback Facebook group or Telegram Chat.
Related Articles

"iDevice is Connected, But Can't be Recognized" While Using 3uTools? 3uTools Frequently Prompts "Connection Timeout"? Fail to Connect iOS Devices to 3uTools or iTunes? Here's the Fix How to Enable Wi-Fi Connection? How to Solve Firmware Download Error on 3uTools? How to Transfer iPhone Contacts to Android Device? Fail to Restore iOS Contacts to Android Device? How to Turn on Wi-Fi Connection?