iPhone 15 USB-C Port Can Output Significantly More Power to Accessories Than Lightning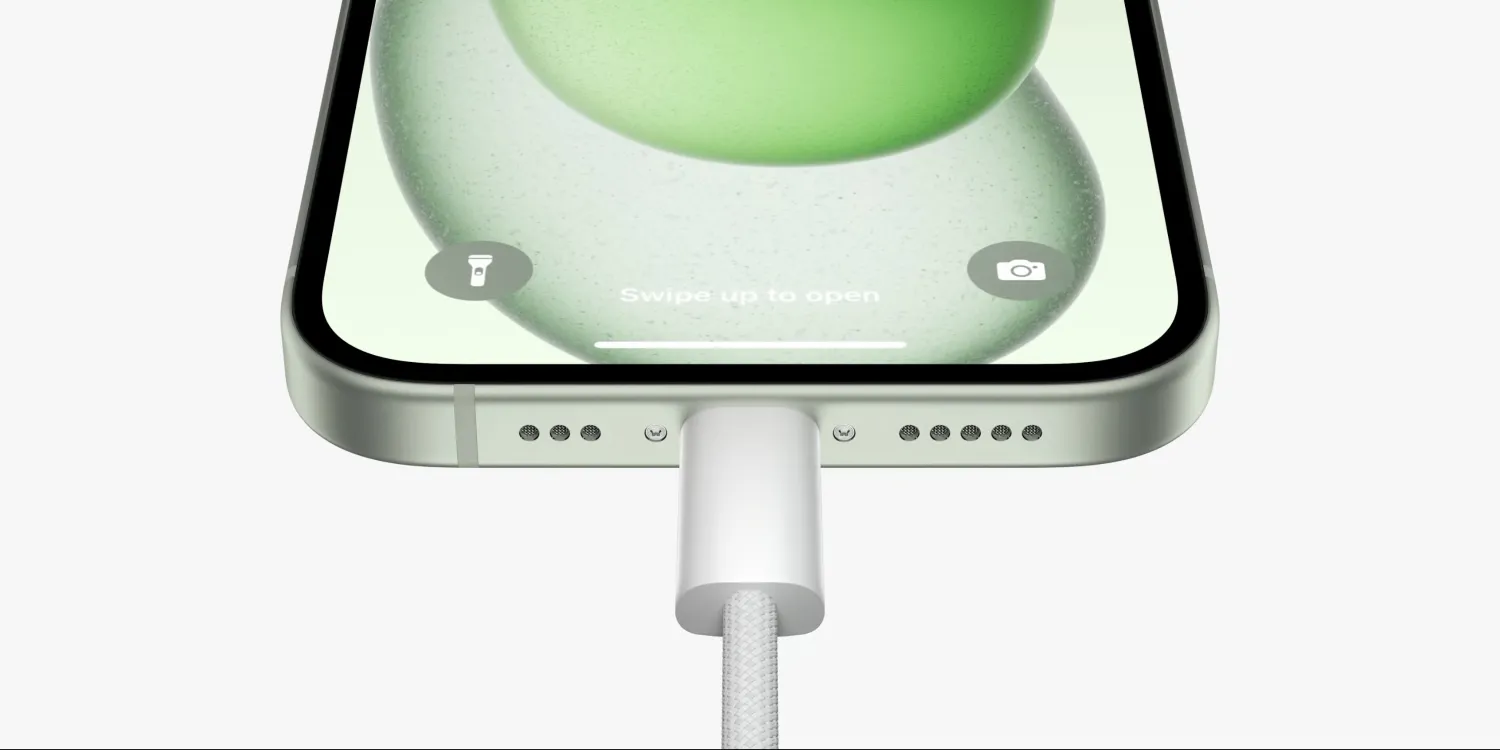 iPhone 15 and iPhone 15 Pro can charge from 0 to 100% in under two hours with a USB-C cable and Apple's standard 20W USB-C charging brick. iPhone 15 can charge at a maximum of 27 watts over the USB-C port. However, that is unchanged from the iPhone 14 series which could charge at the same speed over Lightning.
What is different though with USB-C is that the iPhone can now output significantly more power to accessories. Via Macotakara, iPhone 15 will be able to output up to 4.5 watts to accessories via USB-C.
In comparison, Lightning on previous iPhones would output significantly less, about 0.3 watts maximum.
This means the world of iPhone accessories is possibly set to expand significantly, now that devices can be sufficiently powered by the host iPhone itself.
For instance, Bus-powered USB-C portable hard drives can also now be directly connected to the iPhone to serve as external storage. On iPhone 15 Pro, the USB-C port is USB 3 which allows for data transfer up to 10Gbps.
During the keynote, Apple suggested customers — in a pinch — can even recharge AirPods or their Apple Watch on the go by plugging them into the iPhone 15 with a USB-C charge cable.
It's only a matter of a time before someone tries to charge an iPhone 15 with an iPhone 15 …
Source: 9to5mac