This summer Apple will announce major updates to all of its software platforms. Here's what to expect at WWDC 2018, including dates, venue, ticket details and product announcements.
WWDC, short for Worldwide Developer Conference, is Apple's yearly, week-long summer event for third-party software developers - but we, and the rest of the world's press, will be watching too, eager to hear the latest announcements from the company.
Apple fills most of the time with workshops, training, parties and networking events, but it starts the week with a keynote speech announcing major updates to the software running on its Macs, iPhones, iPads, Apple Watches, Apple TVs and other devices. There might be some significant hardware unveilings too: WWDC 2017 saw the emergence of the HomePod, and the second, third and fourth iPhones all made their debuts at WWDC events in the past.
In this article we discuss what you can expect at WWDC 2018: likely dates, product updates, other events. Plus how to get tickets (and how much they're likely to cost), and how to follow the announcements online if you can't make it.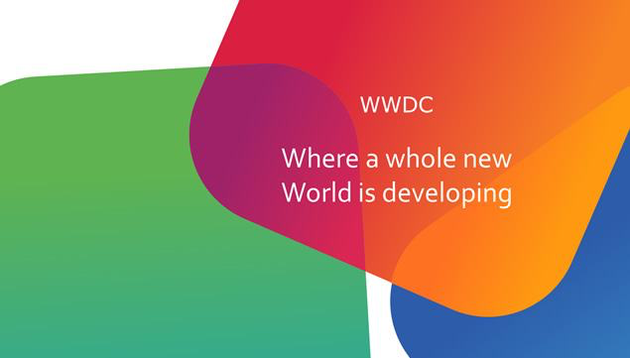 When will WWDC 2018 take place?
It's almost always in June. (There have been 12 events so far, and only the first one, back in 2006, was in a different month... August.) It is cautiously predicting 4-8 June 2018; a "reliable source" has pointed to the event being held in the same venue as last year (the McEnery Convention Center in San Jose), and the site has discovered that the centre is booked up in each other full week that month.
What will Apple announce at WWDC 2018?
Updates to the big four software platforms are nailed-on certainties: that means new versions of iOS, macOS, watchOS and tvOS. There could be news about Apple's TV and movie ambitions, and we expect to hear more about the progress of Apple Pay: the launch of Apple Pay Cash in the UK, for example. There may be hardware announcements too; we're hoping to hear some more details about the upcoming Mac Pro update.
What else happens at WWDC?
As well as the keynote speech on the first day, there are a series of events run by the company throughout the following week: developer workshops and training sessions, networking events and so on. In the past other companies have held events too, with Apple's blessing: last year Apple posted a list of such events on the Beyond WWDC page of its developer website.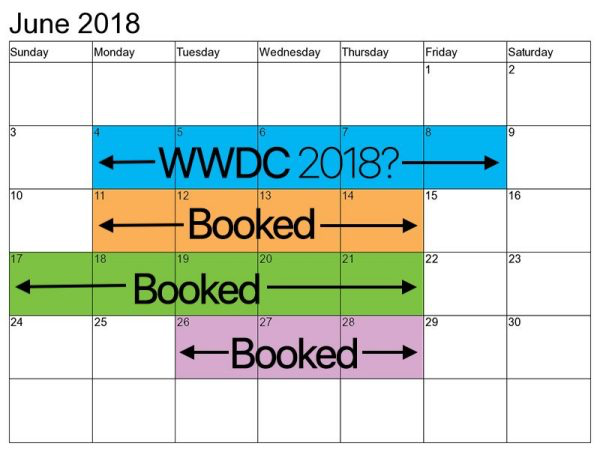 A few highlights from 2017:
* Beard Bash 2017, a developers' party with live music. Hosted by Jim Dalrymple, the founder of the Loop website.
* The Talk Show with John Gruber Live. Fairly self-explanatory. In the past Apple execs have turned up and offered insights beyond what was mentioned in the keynote.
* Swift workshops run by IBM.
* AltConf 2017. A conference for developers.
Apple also offers free entry to WWDC, and accommodation for the week, to the winners of its WWDC Scholarship program. To qualify for this you need to be in part- or full-time education and be a registered Apple developer, and submit a Swift Playground
How much do WWDC tickets cost?
Even if your name is drawn in the ticket lottery, you'll still have to pay to attend WWDC. In 2017, those selected to attend WWDC were charged $1,599. (That's around £1,148 at current exchange rates.) We'll update this article as soon as we hear pricing for the 2018 event, but we expect it to cost the same or similar.