We now hear incremental updates about jailbreaking, sometimes multiple times a day, which are more technical and reinforce, modify, or even invalidate previous news. But we appreciate those developers who are working hard on new jailbreak.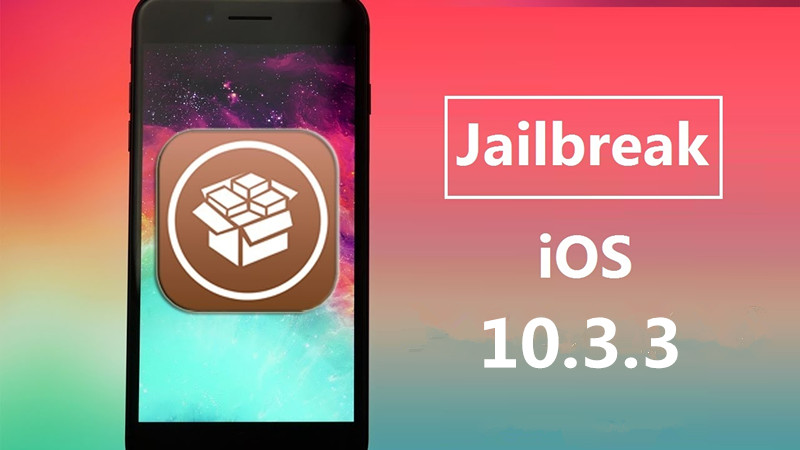 Yesterday, Jonathan Levin released iOS 11.0.X - iOS 11.1.X jailbreak. Today, another exciting news in jailbreaking community, @iBSparkes (PsychoTea) has posted a video about a work in progress jailbreak for iOS 10.3.X 64-bit and alleges that this new jailbreak is coming soon. The new jailbreaking developed by PsychoTea applies Siguza's v0rtex kernel exploit.
PsychoTea explains: 'Meridian' is the final form of the work that's been going on - packaged up into a nicer UI along with website etc. This is an early alpha version of the full tool, which encompasses everything achieved in the original v0rtex-S branch into what will hopefully end up being a proper jailbreak tool. That includes r/w on root, kernel r/w, a basic amfi patch, and dropbear/SSH. This exact project is currently closed-source until a public beta is released, which will hopefully be coming in a few weeks.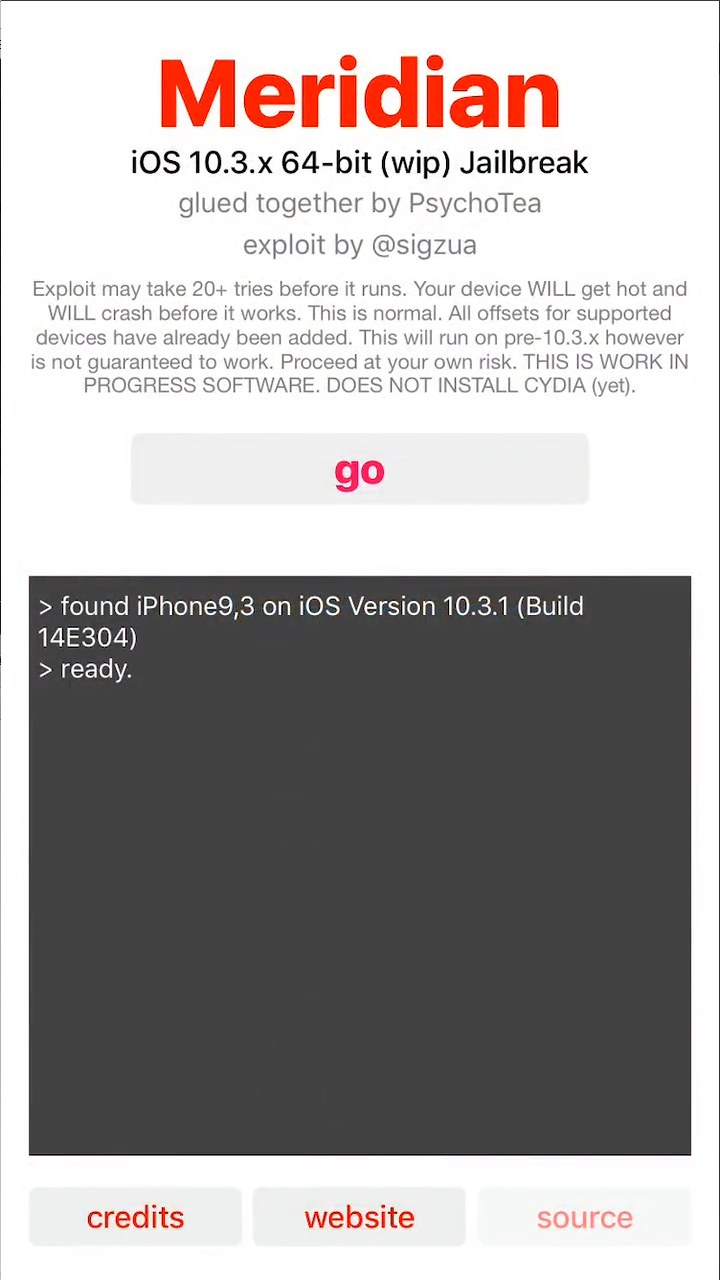 Acorrding to PsychoTea, he does not want anyone to try to create clones of the project and cause any damage to peoples' devices, or trying to jump the gun and install Cydia etc. And this new jailbreak will be available in a few weeks, we will update the jailbreaking information, so please keep following us on Facebook or Twitter.
You can see the current progress from here: https://github.com/PsychoTea/v0rtex-S